Software at The Hole NYC 2022

Starting with a generative computer script and ending as oil on canvas, Montreal-based visual artist Vickie Vainionpää (b. 1992, Toronto) depicts softly textured, organic shapes that fold and twist on themselves to create hyper-real forms reminiscent of microorganisms or intestinal tangles. Vainionpää explores the relationship between the body and technology, grounding the virtual in the texture of reality.

With cool, fleshy tones and plush texture, these mesmerizing paintings exude a techno-optimism that binds the dual processes of code and paint. As the show's title hints, Vainionpää unites the virtual and the real in a body of work that could only have been made through an interdependent collaboration between human and machine. The exhibition also features the artist's first immersive video piece mapped across three walls in the back "apse" of the gallery, titled Dark Mode.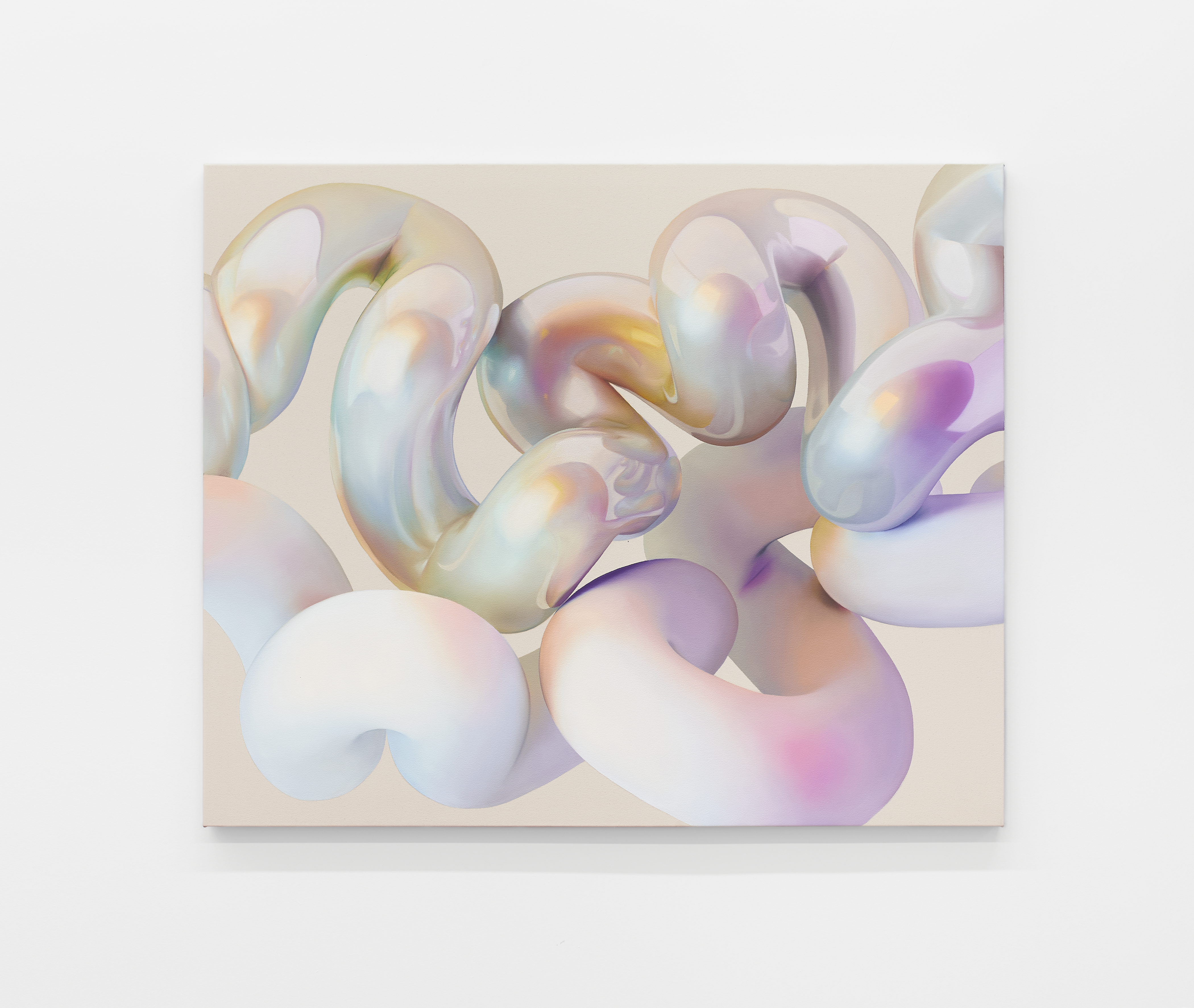 Copyright 2022 | Made with

︎

in Montréal QC